About Us
Meet the Team
We are a full service real estate asset management company that provides professional property management. We provide both residential and commercial property owners with the highest quality property management services using state-of-the-art technology to keep them informed of how their investments are doing in real time, while providing tenants of these properties real time access to maintenance requests and billing. Additionally, we can custom design a solution around your association's specific requirements and budget needs.
Whether you're a Property Owner or a Tenant, we provide the most professional and responsive customer service. Our team is dedicated to providing world-class management through attention, action and accountability to owners and tenants. We have implemented systems, custom-built and tested around our customers' needs.
Being owners ourselves, we understand the risks and rewards of property ownership, as well as the complexities of managing investment property. We will look out for your interests while we work to generate income and protect your asset – all while ensuring adherence to local, state and federal laws.
At PMI Charlotte, we know how to form a winning team emphasizing the success of the owner/investor. Contact us for more information on managing your property.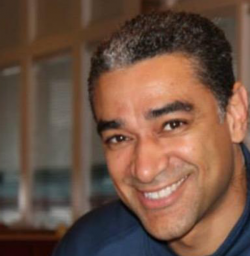 Clarkston Hines Realtor, Property Manager
Before opening PMI of Charlotte, Clarkston Hines spent 20 plus years in the corporate world in various leadership roles. For eight years, he was in a VP role leading a $275 Million operating division with over 1,100 employees for a Fortune 500 service company. Additionally, Clarkston led a team that managed over $400 Million in properties and assets in 11 states.
Clarkston was a three-time all conference and two-time All-American football player for Duke University. In 1989, he was named the ACC Football Offensive Player of the Year. He was also named the 1990 ACC Male Athlete of the Year. Other honors include being inducted into the Duke Athletics Hall of Fame (1999), named to the ACC 50th Anniversary Football Team (2003), and inducted into the College Football Hall of Fame (2010). Clarkston was a member of the 1990 Buffalo Bills team that played in Super Bowl XXV.
Clarkston and his family live in the Lake Norman area. In his free time, he likes to work out, keep up with current events, and follow his favorite sports teams. He is also an active member of his local church and serves on the Board of Treasures of Joy Corporation. TOJ is a non-profit that provides training and other support to those recovering from addictions and/or incarceration.